Children and Mobile Technology
Overview
Children and young people are among the most avid users of mobile technologies but these new technologies also come with new dangers. Parents, governments and industry have a role to play in protecting and supporting children who are connected.
This three-week course looks at the issues from several angles and examines whether regulation is necessary.
Course Objectives
Learn what is known about children's use of mobile technologies.
Acknowledge the benefits while mitigating risks for children.
Understand the law related to online child sexual exploitation.
Understand the role of regulation in child online protection.
Course Enrolment Criteria
This course is open to:
Regulators
Policymakers
Representatives from academia and international organisations working on regulatory or policy issues
We cannot accept applications from individuals working in the private sector or those not involved in policy or regulation.
Course Completion Certificates
All of our courses are certified by the United Kingdom Telecoms Academy (UKTA) and can be used as evidence of professional development.
To qualify for a course completion certificate, you must view all the course sessions and answer correctly all the quiz questions you will find as you progress through the sessions. You will also need to fill out the course survey.
You do not have to complete a final project to earn a course completion certificate but we strongly encourage you to create one. Putting together a final project will give you an opportunity to reflect on the principles covered during the course and help you discover how they could be applied to your own country. If you submit a final project the course trainer will provide you with valuable feedback that you may find useful in your day-to-day work.
Course Structure and Study Time
The course consists of five sessions and you will gain access to all of them on the course start date. You will have the opportunity to ask questions about the content of the course during a live chat session as well as on the course forum.
It should not take you more than two to three hours of study time per week to complete the course in three weeks. You will have, however, six weeks to complete it. If after six weeks you have not completed the course, you will have to start it again next time it is offered.
If you decide to submit a final project, it will probably take you four to six hours to put it together. You will have six weeks to submit your final project.
Enrolment is curently not open.
Enrolment is curently not open.
Trainer
Lauren Dawes
International Relations Director
Lauren is the International Relations Director for the International Relations team, engaging with institutions such as the International Telecommunications Union (ITU), the World Bank, and the Organisation for Economic Co-operation and Development (OECD) on industry-related policy issues. Prior to this role, she was the Senior Partnerships Manager for the Capacity Building programme and formerly led the GSMA Mobile Learning, Mobile for Youth Employment programmes within Mobile for Development (M4D).  During her time with M4D, Lauren led a programme of activities targeted at providing mobile learning content to youth in developing countries, including authoring a landscaping report on mobile learning for youth in developing countries. Lauren has taught on topics of Mobile for Development, Child and Mobile Technology, Digital Security, and Digital Communications. 
---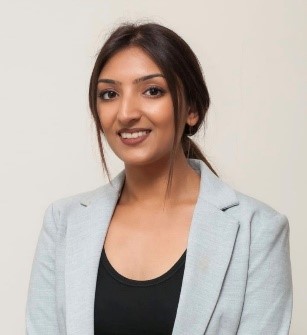 Moderator
Aanchal Paliwal
Partner and Delivery Manager, GSMA
Aanchal is the Partner and Delivery Manager for the GSMA's Capacity Building Programme, managing regional and global partnerships with ICT Ministries, Regulatory bodies, and Inter-governmental institutions such as the World Bank to coordinate their training needs.
Prior to joining the GSMA, Aanchal worked within government advocacy for a global NGO focused on enhancing international development particularly in MENA and Africa, as well as with the United Nations to advocate for the incorporation of education on sustainable development in government policy around the world.
She holds a BA in International Relations and Economics from the University of Birmingham, and a Master's degree in International Studies from SOAS, University of London, with a specialism in International Human Rights Law.